A true Love story, pyaar kya hota hai mai nahi jaanta tha ,pyar kab hota hai is baat ki bhi koi khabar nahi thi,lekin ye pyaar kab kisse ho jaye kuch pata nahi,mujhe bhi issi tarah pyar hua ………….
ye kahaani unn dino ki hai jab mai apni naani ke paas (simla) ghoomne gaya hua tha .hum sab log to yahaan delhi mai 15-20 sal se raha rahe the lekin simla ki yaadein mitti nahi hai ,
isi liye mai kabhi kabhi ,bachpan mai to aksar mummy ke sath jaya karta tha ,lekin ab bade hone ke baad kisko time hai, lekin fir bhi naani jidd karti hain to mai ,aksar wahaan jata rahata hoon…

Naani ke yaha hua pyar, romantic love
.is bar mai lagbag 2 saal baad apni nani ke paas gaaya tha, lag bhag her chij wahi purani thi kebal ek ko chod ke aur wo thi meri nai padosan ,meri matlab meri nani ki nai padosan ,sam ko jaab sab log ek saath baithe to maine waat chhedi "naani ye apne pados main kaun aa gaye hai naani "kaun??????………..are wo kanika…….
are wo to rameswar ki beti hai……."
mai:"kaun rameswar???"
naani :"are wahi jinke sebbo ka farm hai……"
mai "are ……..wo rameswar uncle ….."
naani :"haaan wahi ………….uski beti hai"
Peheli peheli baate, love romance
mai :" per naani wo pahale to kabhi nahi dikhi ????????"naani:"are pagle dikhti kaise wo yaahaan thi hi nahi………..wo to suruaat se hi hostel mai rahi hai……..aur ab teri tarah chuttiyon mai aai hai………."
mai:"achcha ….."

naani :" teri usse baat hui hai??????mai:"nahi nani……."
naani :"to tu usse kaise jaanta hai……..?"
mai :"kal mai bahar ghoom raha tha tab dekha"
naani :"achcha ……tu usse dosti karna chahata hai…..mai milwa doongi tujhe usse …………"
mai :" nahi nahi…………aap bhi na……bus suru ho jati ho…"
naani hasne lagin………..mai uth ke wahan se chala gaya sochne laga-dosti to mujhe usse se karni hai lekin aapki madat se nahi nani balki apne aap……….
agle din saam ko jab mai ghoom raha tha tab wo bhi wahan bachchon ke sath khel rahi thi………..sayad uske chaacha ke honge…..
Usne mud ke dekha, pyar ki suruwat
mai meri najarein ussi per tikki hui thi or wo bhi kabhi kabhi mud ke meri taraf dekha leti , jab usee ye pata chal gaya ki mai ussi ko dekh raha hoon , to wo chhhup chhhup ke dekhti , aur jab mujhe dekhte hue dekh leti to sarma jati ……….kai din tak yahi silsila chalta raha……….
fir ek din uski mammy hamaare ghar aai, mai bhi bahi andar bale kamre mai baitha hua tha maine unne aate hue dekha to sochne laga (kabhi kabhi apni beti ko bhi sath leaya karo …nani se kuch baat hue hogi ki naani ne mujhe aawaj lagaii……
mai uth ke naani ke paas gaya…..
mai : "haan naani "
naani :"are beta ek kaam karoge ..?"
mai:' haan naani woliye.."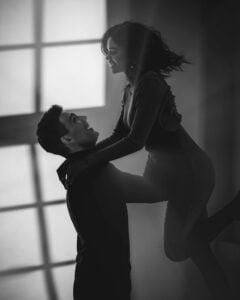 naani:"in anty ko to tum jaante ho naa…..inki ladki hai na kanika uska aaj koi form submit karna hai (aaj last date hai) aur inke ghar per koi hai nahi……………..to kya tum kanika ko bazar tak le jaoge..?"
mere man mai laddoo futte ,dill to uchchal uchchal ke kah raha tha ki haan bilkul lejaonga ,aakhir is mauke ka to mai na jane kab se intjaar kar raha hoon…..aise kaise gawa doonga , jaaroor le jaonga.
lekinmene itni jaldi haan nahi kiya thode nakhre dikhaye ,
mai:"mai kaise dadi>……?"
anti: "beta ye jaroori hai barna mai nahi kahati…….."
mai:" haan lekin anti kaise???"
anti :"ghar pe bike rakhi hai tum bike se usse le jao………………..bike to chalana aati hai na???????"
mai:"haan hann bilkul anti "
anti :" to fir thik hai tum taiyar ho ke aa jao maai kanika ko bol deti hoon ….
Peheli Date, romantic love
mai :"ok anti……..abhi aata hoon"
mai dodte hue kamre mai gaya kapde pahane or pahuch gaya kanika ke ghar ,
anti boli :beta tum gadi nikalo ,mai kanika ko bhejti hoon……..
maine pulser bahar nikaal ke khada ho gaya aur madam ka intjaar karne laga ,kanika pink kapdon mai jab wahar aai to usse dekh ke ek pal ke liye meri dhadkan ruk gai, najarein uss per tham gai……..jab paas ai to maine najrein chura li.
anti boli: "beta shambhal ke jana ….."
mai :"bilkul aanti……"
aur kanika madam ne ek hath meri kandhe per rakha aur gadi per baith gai ……..hum log ghar se nikal gaye …
safar ko or lamba karne ke liye maine janboojh kar long root se gadi nikali….
kuch der bad mai khamoshi ko tadte hue bola :"aap kafi dino baad ayi hai yaahaan per.??"
kanika:" haan………8 saal baad"
tabhi to pehale aapko kabhi yaahan dekha nahi
aur aap
"mai to apni naani ke yaahan kabhi kabhi aa jata hoon "
"achcha"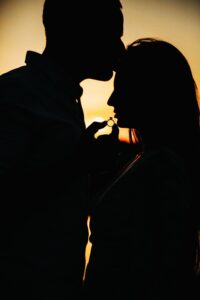 "waise ab aap kis ke liye apply kar rahi hai?"
kanika:" CPMT"
MAI:" ok………..doctor …………waise doctors ka kam bada khatarnak hota hai"
kanika :" wo kaise??"
mai:" her waqt jaan se kailte hai,,,,,,,"
wo thoda muskura gai
mai:"or aap kis chij ki specialist banna chahati hai……..?????
ab mai itne maje le raha tha to wo kaise pichee rahati boli:
"mai logon ke dil ki specialist banna chahati hoon …….jisse logon ke dil ke ware mai jaan sakoon ……..unke dard ko door kar sakoon
mai:"" dard to idar bhi hai isse bhi to door karo…."
kanika:" ji…….."
mai:"nahi nahi kuch nahi ji………."
Uska hata maine pakdha, love hindi story
tab tak post office pahuch gaye , kambakt itna labma root lene ke baad bhi na jaane itni jaldi kkaise pahuch gaye ……..
kanika madam ne aapna kaam khatam kiya………or fir aate samaya hum log wahi ek restaurent mai chale gaye….maine coffe oder ki ………kafi der tak batein hoti rahi …….maine uske bare mai bahut kuch jaana , aur ussne maire bare mai……..usse bhi mujh mai interest ane laga …….maine us din usse uska phon no. bhi le liye , waise pahale din ki mulakaat mai log itna sab nahi kar pate……………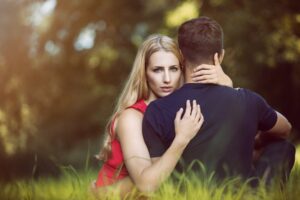 lekin maine pahale din mai hi usse apna ashiq bana diya , kyon ki mai to pahale se hi usska ashiq ban chuka tha , or kya pata bo bhi pahale se hi mujhe chah rahi ho , or meri tarah mauke ka intjaar kar rahi ho …………….aaj ke baad hum log kafi karib aa gaye ab aksar phone per batein hone lagein………………………………………………………………………………………………………………………………………………………………….age kya hua ye mai apko abhi nahi bata sakta time ki pabandi ki wajah se mujhe ye kahani yahiin rokni pad rahi hai ……….lekin mai bapas aaonga ye batane ke liye ki mere or kanika ke beech aage kya hua……..???????
Thank you
Read more love stories….
Related Posts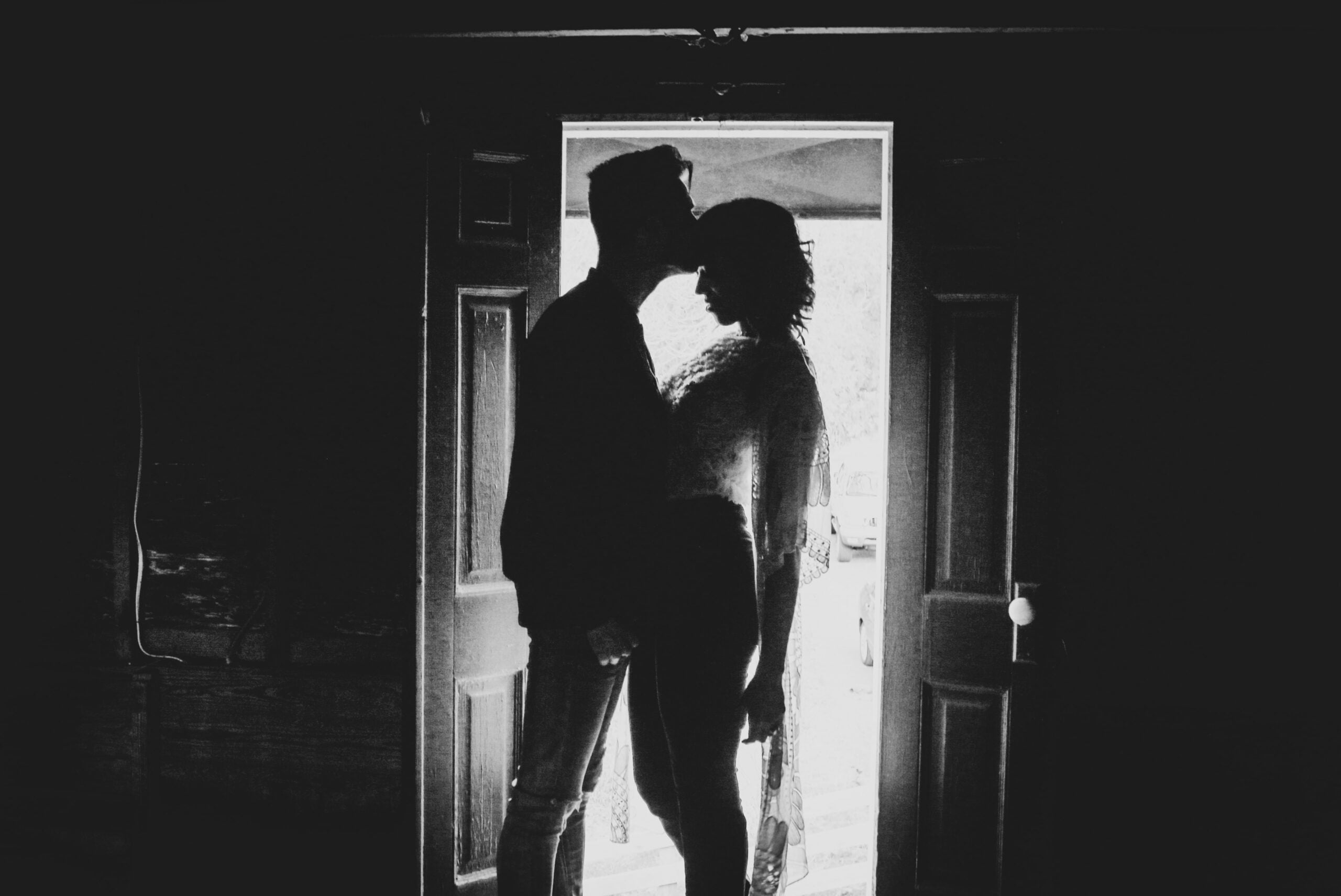 आयुष एक उत्साही कहानी लिखने वाला है जो "हिंदी प्रेम कहानियाँ" के पृष्ठों के माध्यम से प्रेम और भावनाओं को मिलाता हैं। एक दिल भरा हुआ प्यार और अविस्मरणीय चरित्रों को बनाने की क्षमता के साथ, आयुष ने अपने लेखन करियर को मानव संबंधों की गहराइयों की खोज और प्रेम की सभी रूपों में खूबसूरती को जानने का समर्पण किया है।